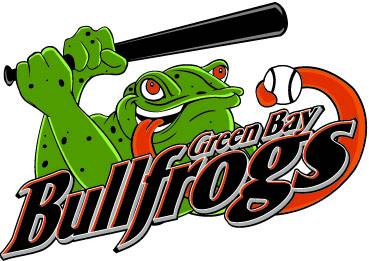 FrogVille, WI – The Green Bay Bullfrogs announced the addition of two players that were keys to a record-setting 2011 season for the Dallas Baptist Patriots. Duncan McAlpine and Austin Elkins both are everyday players for a Dallas Baptist team that reached its first Super Regional last spring.
McAlpine, a junior, joins Billy Moon in returning to Green Bay for a 2nd consecutive summer. The Bullfrogs' primary catcher for most of the summer, McAlpine batted .250 with 9 doubles, 5 home runs, and 21 RBI in 2011. The North Richland Hills, TX, native also proved to be one of the most reliable catchers in the Northwoods League as he finished the year without committing an error. A Freshman All-American in 2009, McAlpine enters the 2011 season having already slugged 22 career home runs.
Austin Elkins will be the 2nd DBU starter to arrive in Green Bay this summer. A junior, Elkins has already started 96 games in his Patriots career. An extremely versatile player, Elkins has seen significant playing time both in the middle infield and as an outfielder in his first 2 seasons. In 2 years in Dallas the Coppell, TX, native has driven in 76 runs while slugging 20 doubles and 12 home runs. Elkins also finished 2011 as the team's 2nd leading base stealer (13-14 SB's). No stranger to summer success, Elkins played for the Hyannis Harbor Hawks of the Cape Cod League in 2011 and finished 3rd on the team in both batting average (.284) and RBI's (16).
"Duncan and Austin are two of the very best hitters for one of the most explosive offenses in all of Division I baseball," Bullfrogs Field Manager Jordan Bischel said. "Both young men will contribute a high level of production to the heart of our batting order."