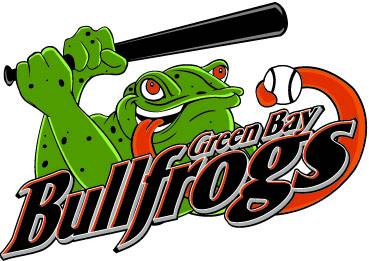 FrogVille, WI-The Green Bay Bullfrogs announced the additions of Tyler Olson and Clayton Eslick; both key members of a Gonzaga Bulldogs team that is off to a red-hot start in 2012. Olson and Eslick, both juniors, played keyed roles in the Bulldogs' season-opening weekend sweep of the University of Nebraska.
Tyler Olson, a left-handed pitcher, is currently the #2 starter for the 'Zags. After finishing third on the team in wins (6), starts (13), innings pitched (79.1), and strikeouts (63) in 2011, Olson opened 2012 with a six inning outing on February 18th in which he allowed just two earned runs while striking out four. The Spokane , WA native will be one of the most accomplished and experienced pitchers in the Northwoods League in 2012.
Clayton Eslick, an infielder, has started 90 games in his first two seasons at Gonzaga. a .268 career hitter (entering 2012), Eslick has accumulated 22 doubles and driven in 53 runs over the past two springs. Following his Freshman year, Eslick was named to the West Coast Conference All-Freshman team. The Gilroy , CA native has had plenty of summer success, having hit .333 in the West Coast Collegiate Baseball League in 2010 and following it up with a .287 batting average in the Alaska Baseball League in 2011. During the Bulldogs' recent sweep of Nebraska , Eslick finished the weekend hitting .444 with one double and two walks.
"Gonzaga players Billy Moon, Andy Hunter, and Steven Halcomb were all integral parts of our 2011 playoff run," Bullfrogs Field Manager Jordan Bischel said. "Head Coach Mark Machtolf continues to send some of his finest players to Green Bay and we are elated to continue this relationship."
The Bullfrogs open up their 6th season in FrogVille , Wisconsin on May 30 at 6:35 against the expansion Lakeshore Chinooks. Please call 920-497-7225 or log on to www.greenbaybullfrogs.com for more information.