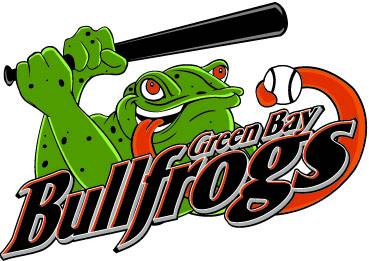 FrogVille, Wi- The Green Bay Bullfrogs' 2012 roster expands to 16 today with the addition of Furman third baseman Alex Abrams. Abrams, a sophomore, already has a wealth of experience with the Paladins.
A Southern Conference pre-season second-team all-conference selection, the left-handed hitting Abrams has started 24 of Furman's first 25 games and consistently hits 5th in the team's batting order. Abrams is currently hitting .273 with four doubles and one home run. He leads the team with 17 walks, leading to an impressive .396 on-base percentage.
Equally valuable in the field, Abrams has committed just 2 errors at the hot corner this season and carries a .958 fielding percentage. Abrams is also a valuable commodity in the Furman bullpen this spring. Abrams has thrown five innings for the Paladins, striking out three and walking none while allowing just one run while collecting one save.
As a freshman in 2011, the Charleston, South Carolina native appeared in 50 games (starting 44) while leading all Southern Conference third baseman in fielding percentage. At the plate, Abrams hit .289 and led the team with a .431 on-base percentage. His 35 walks ranks as the fourth highest total in Furman history.
"Alex will be an extremely valuable this summer. His ability to hit anywhere in the batting order, provide a high on-base percentage, and play tremendous defense will make him a huge asset to our team." Bullfrogs Field Manager Jordan Bischel said. "The Southern conference is one of the most competitive leagues in the country and last year provided us with five high caliber players (Josh Martin, Tyler Filliben, Phillip Ervin, Dan Gerow, and Cameron Dullnig). It is tremendous to know that we now have a relationship with another quality program within this conference."
The Bullfrogs open up their 6th season in FrogVille , Wisconsin on May 30 at 6:35 against the expansion Lakeshore Chinooks. Please call 920-497-7225 or log on to www.greenbaybullfrogs.com for more information.
The Green Bay Bullfrogs are a part of the 16-team Northwoods League. The Northwoods League has more teams, plays more games, and draws more fans than any other Summer Collegiate League in North America.