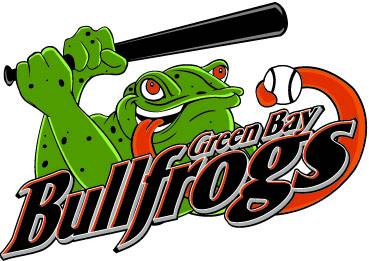 FrogVille, Wi- With opening day approximately five weeks away, the Green Bay Bullfrogs 2012 roster has expanded to 24 with the additions of Jeff Brigham and Mac Acker from the University of Washington. The Huskies compete in the Pac-12 conference, which is currently ranked as the 3rd best conference in college baseball.
Brigham is a hard-throwing right-handed pitcher for Washington. The sophomore missed the first 14 games of the season while battling an injury but is now healthy and making a big contribution to a very strong Huskies staff. Brigham has made five appearances and carries a 2.89 ERA. Over his last two outings Brigham has faced off with national powers Stanford and Cal and allowed just two earned runs in seven innings of work.
Brigham made an immediate impact at Washington as a freshman in 2011, finishing 2nd on the team with 23 appearances (5 starts). The Federal Way, WA native finished 4-1 with two saves in 51 1/3 innings of work. Brigham struck out 30 batters while walking just 18 on his way to a 4.73 ERA.
Brighams's successful 2011 continued in the summer as the closer of the Bend Elks of the West Coast Collegiate Baseball League. Named second team all-league, Brigham posted a 0.82 ERA and six saves in 22 innings pitched. Following the season, Perfect Game named Brigham the league's 9th best prospect. Perfect Game has also ranked Brigham as the 165th best draft prospect nationally for 2013.
Mac Acker is in his first season at Washington following two very successful seasons at Columbia Basin Community College in Washington. As a sophomore, Acker was named the East Region MVP and NWACC player of the year. A dual threat, Acker batted with 13 doubles and 37 RBI's while finishing 5-1 on the mound with a 1.49 ERA.
The Redmond, WA native continues to earn a bigger role with Washington. Acker has made seven appearances (two starts) on the mound for the Huskies, compiling a 2-2 record and 3.27 ERA in eleven innings of work. Acker has also been one of Washington's top pinch hitters in recent weeks and earned his first start as the team's DH against Cal on Saturday.
"We have a tremendously strong relationship with the University of Washington and are excited to continue it this year," Bullfrogs Field Manager Jordan Bischel said. "Jeff is a hard-thrower who will be an impact pitcher for us as either a starter or closer. Mac's versatility will be invaluable throughout the summer. He will make strong contributions as both a left-handed pitcher and outfielder."
The Bullfrogs open up their 6th season in FrogVille, Wisconsin on May 30 at 6:35 against the expansion Lakeshore Chinooks. Please call 920-497-7225 or log on to www.greenbaybullfrogs.com for more information.
The Green Bay Bullfrogs are a part of the 16-team Northwoods League. The Northwoods League has more teams, plays more games, and draws more fans than any other Summer Collegiate League in North America.