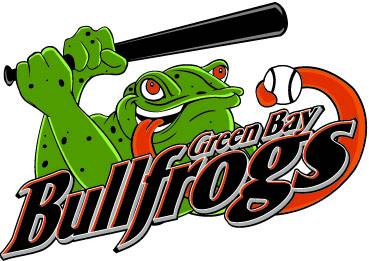 Frogville, WI- The Green Bay Bullfrogs' 2012 roster continues to near completion with the addition of two freshmen from the University of California. Brian Celsi and Robb Woodcock are members of a Cal program that advanced to the College World Series in 2011. Celsi and Woodcock are both utilizing their red-shirt seasons at California.
"We are thrilled to re-establish our relationship with the Cal baseball program," Bullfrogs Field Manager Jordan Bischel said. "Players from the Cal program have had an incredibly high level of success in the Northwoods League and we expect Brian and Robb to be no exception."
Brian Celsi arrives at Cal from Jesuit High School in Carmichael, California. A left-handed hitter, Celsi was named his team's MVP during both his junior and senior seasons. Celsi led both teams to league titles. The Elk Grove, Calif. native is expected to spend time in both center and left field for the Bullfrogs this summer.
Robb Woodcock becomes the fourth left-handed pitcher on the Bullfrogs' staff. While at Marin Catholic High School, Woodcock established himself as one of the top high school pitchers in all of California. Named the 2011 ESPN RISE Cal-Hi small school Sports Player of the Year, Woodock finished his senior year with a 12-0 record and 0.60 ERA. He struck out 110 batters in 81 innings pitched. The 6'4" Woodcock finished his high school career with a 27-4 record.
Because both players are redshirting, they are expected to be in uniform for the Bullfrogs opening game on May 30. The last player from Cal to suit up for the Bullfrogs is Dixon Anderson, who finished the 2009 season ranked 2nd in the South Division with a 1.61 ERA. Anderson was named the Northwoods' 2nd best prospect following the 2011 season and currently pitches in the Washington Nationals' organization after being selected in the 9th round in 2011.
The Bullfrogs open up their 6th season in FrogVille, Wisconsin on May 30 at 6:35 against the expansion Lakeshore Chinoooks. Please call 920-497-7225 or log on to www.greenbaybullfrogs.com for more information.
The Green Bay Bullfrogs are a part of the 16-team Northwoods League. The Northwoods League has more teams, plays more games, and draws more fans than any other Summer Collegiate League in North America.