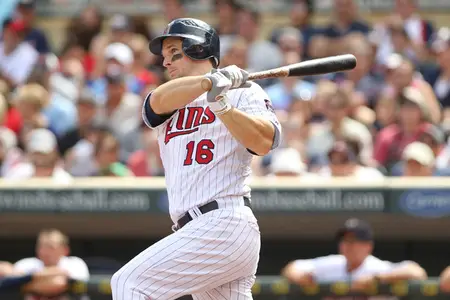 MINNEAPOLIS (May 30, 2012) — Northwoods League Alum and current Minnesota Twins outfielder Josh Willingham emerged as a team leader at the plate for Minnesota as the team swept their series with the Oakland Athletics Wednesday.

On Tuesday, the Twins trailed 2-0 in the bottom of the ninth inning with two outs when Willingham powered a walk-off three-run home run to left center field to win the game for Minnesota, 3-2.

On Wednesday afternoon, Willingham put the Twins on the board first with an RBI single in the bottom of the first inning. In the fifth inning, Willingham crushed his 10th home run of the season, a two-run home run, into the second deck of Target Field to help the Twins be victorious by a 4-0 score.

Willingham was in Austin, MN playing for the Southern Minny Stars for that franchise's only two years of existence in 1998 and 1999. He was a .275 hitter with three home runs and 30 RBIs in 62 games predominantly as a third baseman in '98. He followed that up with another summer at the hot corner and batted .337 with five home runs and 24 RBIs in 28 games in '99.