Loggers are 2012 NWL Champions
August 17, 2012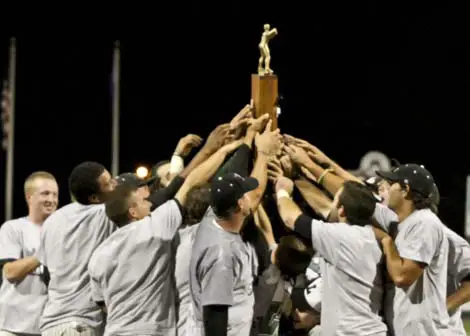 LA CROSSE, Wis. (August 17, 2012) – The La Crosse Loggers continued their current trend of scoring early and often to sweep the MoonDogs in the Summer Collegiate World Series and become the 2012 Northwoods League Champions in front of more than 2600 fans at Copeland Park.
Mankato MoonDogs 1, La Crosse Loggers 8
The La Crosse Loggers jumped out to a 4-0 lead in the bottom of the third inning and continued to pile it on the MoonDogs to lead 7-1 after five innings. The Loggers added one more in the eighth to help them to the 8-1 victory.
Tyler Servais (Princeton) was 2-for-4 with two RBI and two runs scored for the Loggers and added his second homerun of the postseason. Jesse Holiday (Southern) threw five innings, allowed no earned runs on three hits and struck out four. Holiday also earned the victory for La Crosse in game three.
This is La Crosse's first Northwoods League title in franchise history. They won the first half championship in the South Division and finished the regular season with a 49-21 record.