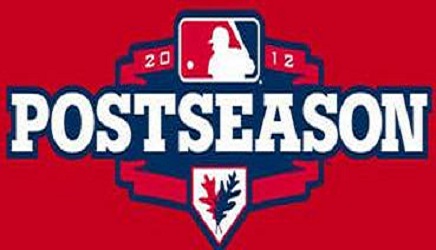 15 former NWL players have made major contributions this season
Rochester, MN. (October 5, 2012) – As the Major League Baseball playoffs get set to start tonight 15 former NWL players are each hoping for their chance at a World Series ring. Playoff rosters have not been set but the following players were on their respective clubs' 25 man active roster at the end of the regular season.
The American League Central Champion Detroit Tigers lead the way with the most former NWL players with five. Starting pitchers Max Scherzer (La Crosse '04) and Drew Smyly (Duluth '09) have been key parts of the Detroit rotation throughout the season. Danny Worth (Alexandria '06), Andy Dirks (Brainerd '06 and '07) and Bryan Holaday (Alexandria '08) have also made significant contributions during the 2012 campaign.
The St. Louis Cardinals have two former NWL players on their roster. Third year Major Leaguer Allen Craig (Alexandria '03 and '05) and Daniel Descalso (Wisconsin '06), playing in his second full Major League season, have both played key roles in helping the Cardinals secure a Wild Card entry into the 2012 postseason.
The National League East Division Champion Washington Nationals are powered in both their starting rotation and bullpen with two former NWL stars. Jordan Zimmerman (Eau Claire '06) has put together a second solid full MLB season in the Nationals rotation and Tom Gorzelanny (St. Cloud '01) in his 8th full Major League season, has also put up impressive numbers coming out of the bullpen.
In the American League East the Division Champion New York Yankees have two former NWL players on their current roster. Curtis Granderson (Mankato '01) leads the way for the Yankees as he recently hit his 43rd HR of the season to complete his second 40 HR season in a row. Casey McGehee (St. Cloud '01) has also contributed this season for the Yankees after being acquired from Pittsburgh earlier in the season.
The improbable run of the Oakland Athletics to the American League West Crown was due in part to contributions by two former Northwoods League players. Rookie starting pitcher Dan Straily (St. Cloud '09) along with veteran reliever Pat Neshek (Wisconsin '00) were both called up by the Athletics in early August and excelled in their respective roles.
The National League West Champion San Francisco Giants, National League Central Champion Reds and the other Wild Card entrant from the American League, the Texas Rangers each have one former NWL player on their roster. Brandon Crawford (Mankato '05) the second year shortstop for the Giants played in 143 games this season. Reds 3rd year relief pitcher Sam LeCure (Brainerd '05) has been tremendous out of the bullpen for Cincinnati. And in his 7th Major League season, Mark Lowe (Wisconsin '02 and '03) put in another solid season in the Rangers pen.
With the conclusion of the 2012 regular season 95 former Northwoods League players have debuted in Major League Baseball. The Northwoods League has more teams, plays more games, and draws more fans than any other Summer Collegiate Baseball League in North America. The League has 16 teams in Wisconsin, Minnesota, Iowa, Michigan, and Ontario. The Northwoods League will celebrate its' 20th season in 2013.