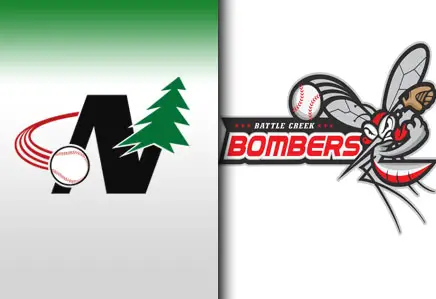 BATTLE CREEK, MI- Chris Smith has been named the pitching coach for the Battle Creek Bombers for the upcoming 2013 season. Smith, who has most recently coached at Chesterton High School in Indiana, is a graduate of Ohio Dominican University where he claimed both Athletic and Academic All-American honors.
"I'm extremely excited about the opportunity to be a part of such a great league and organization this summer," said Smith. "I know with my knowledge base and daily hard work from the players we can bring the championship back to Battle Creek."
Smith has spent the last three summers coaching the Indiana Breakers where he developed top talented high school players into collegiate and pro prospects. Last summer's prospects went on to earn over numerous athletic and academic scholarships with multiple draft picks.
"Chris brings an enthusiasm to us this summer that will resonate throughout the pitching staff and entire roster," General Manager Brian Colopy said last week. "There was no question after our interviews this fall and winter that Chris was the guy we wanted."
The Bombers finished in the top half of the Northwoods League in the categories of earned runs and hits allowed. The biggest area the new pitching staff will try to improve on will be limiting the number of walks. The team finished second only to Alexandria for most walks allowed in 2012.
The Battle Creek Bombers are members of the Northwoods League that has more teams, plays more games, and draws more fans than any other summer collegiate baseball league in America. The team opens up its 7th season in Battle Creek on Wednesday, May 29th. For information on tickets call (269) 962-0735 or visit BattleCreekBombers.com.