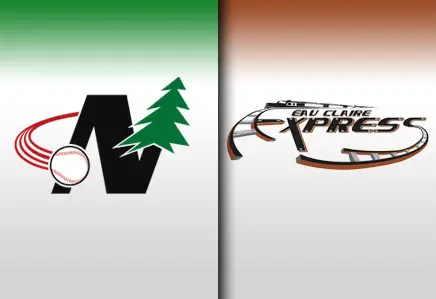 Eau Claire, Wis. – Jan. 30, 2013 The start of the 2013 season is more than 100 days away, but Eau Claire Express field manager, Dale Varsho, is ready to announce the first three verbal commitments for this year's team.
All three players are from Wichita State, a school that produced 2012 MVP, Casey Gillaspie. This year, two position players and a pitcher will join the Express from the Shockers. Parker Zimmerman, Taylor Doggett and Daniel Kihle will spend their first summer in Eau Claire.
Zimmerman is a freshman catcher from Stillwater, Okla. He attended Stillwater High School and lettered three years in baseball and football. He was All-State honorable mention, All-Big city honorable mention, Defensive MVP, Perfect Game honorable mention All-American and a member of the Brad Holt Memorial All-Tournament team. He also made the AD's honor roll in his first semester this past fall at Wichita State.
Doggett is a sophomore outfielder for the Shockers, from Lincoln, Neb. As a freshman, he played in 48 games and started 34 of them. He hit .284 and drove in 15 runs, while scoring 21. He attended Lincoln Southeast High School and lettered three years in baseball and football and two years in basketball. Named All-State, super state, All-Nebraska and All-Conference in 2011. Set school single season stolen base record as a senior with 35.
Kihle is a freshman two-way player from Goddard, Kan., serving both as a position player and a pitcher. He attended Andale High School in Andale, Kan. He lettered four years in baseball and three in basketball. He earned league MVP honors, named first team All-League three times as an outfielder and twice as a pitcher. Was also named first team All-State twice. Kihle also made the AD's honor roll this past fall in his first semester at Wichita State.
The Express open up the 2013 season, May 29 in Madison to take on the Mallards. The home opener is Sunday, June 2 against the Wisconsin Woodchucks. First pitch is set for 5:05 p.m. Continue to watch for roster announcements through the spring leading all the way up to opening day.
The Northwoods League has more teams, plays more games, and draws more fans than any Summer Collegiate Baseball League in North America.