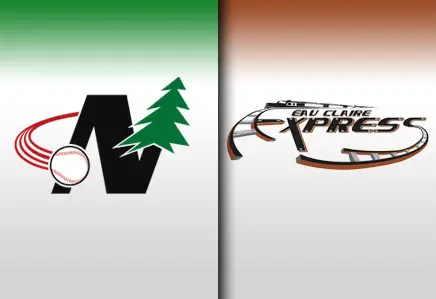 Outfielder, Catcher and Pitcher start to add depth to 2013 roster
Eau Claire, Wis. – Feb 13, 2013 — Field Manager Dale Varsho has announced three more verbal commitments for the 2013 season.
The three players will join the Express for their first season and all three are from Baylor University. Logan Brown, Matt Menard and Sterling Wynn will play at Carson Park this summer.
Brown is a sophomore outfielder from Rowlett, Tex. As a freshman at Baylor, Brown played in 38 games and made 17 starts in the outfield. He played mostly in right field, but also appeared in left field. In high school, Brown was named an All-District second baseman in 2010 and 2011. He was also a wide receiver on the Rowlett High School football team for two seasons.
Menard is a freshman catcher for the Bears. He is from Bridge City, Tex. and played high school baseball and football, while also running track at Bridge City High School. He was a 2010 All-District Defensive MVP and a 2011 All-District Offensive MVP. He was ranked as the 332nd player nationally and 39th in Texas by Perfect Game in 2012.
Wynn is a freshman left handed pitcher from Crawford, Tex. Wynn went to high school at China Springs High School and was a three-year letter winner. He was named first team All-District in 2010 as a pitcher and also All-District Defensive MVP in both his junior and senior seasons. He was also named MVP of the 2012 THSCBA All-Star Game. Wynn set China Spring ERA records for a single season (0.67) and a career (2.00). He was selected in the 36th round of the 2012 MLB Draft by the Texas Rangers.
Eau Claire opens the 2013 season on May 29 in Madison to take on the Mallards. The home opener is Sunday, June 2 against the Wisconsin Woodchucks. First pitch is set for 5:05 p.m. Continue to watch for roster announcements through the spring leading all the way up to opening day.
The Northwoods League has more teams, plays more games, and draws more fans than any Summer Collegiate Baseball League in North America.