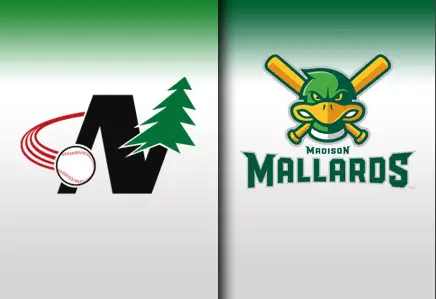 LAPRISE MCCARTHY
Madison, WI – February 13, 2013. The Madison Mallards have announced the signing of infielder John LaPrise and outfielder Joe McCarthy from the University of Virginia for the summer of 2013.
LaPrise, who stands at 6'3" and weighs 175 pounds, will come to Madison after completing his freshman season with the Cavaliers. He attended Devon Prep High School in Exton, Pennsylvania where he was named to the First-Team All-Southeastern Pennsylvania baseball team and was the Bicentennial Athletic League MVP as a senior in 2012. He was also a two-time First-Team All-League selection and was the team MVP in 2012 when he hit .421 with 18 RBIs and 24 runs scored. In 2011 as a junior he hit .492 with three home runs and 29 RBIs. As a sophomore in 2010 he hit .538 with 25 RBIs and 18 runs in just 52 at-bats. For his career, LaPrise holds school records for steals, RBIs and home runs.
The 6'3", 230 pound McCarthy will also join the Mallards after his first year at Virginia. He attended Scranton High School in Scranton, Pennsylvania where he was a three-time All-Region and All-Conference Honoree in high school and was named conference and region Player of the Year in 2012 following his senior season when he hit .500. He was a captain for the Knights in 2012.
He led his team to two district championships while at Scranton and was also named to the pre-season Rawlings 2012 Atlantic Region Honorable Mention team prior to his senior season.
With the signing of LaPrise and McCarthy, the Mallards have continued their history with players from Virginia. Current minor leaguers John Hicks ('09), Phil Gosselin ('08), and Stephen Bruno ('10) all attended Virginia and played for the Mallards. In 2012, Virginia and Mallards outfielder Derek Fisher was named the #1 Major League Prospect in the Northwoods League by Baseball America.
The Mallards will host their season opener against the Eau Claire Express on May 29th at 7:05 pm at the "Duck Pond." Single-game tickets will go on sale April 27th.
The Madison Mallards are part of the 16-team Northwoods League. The Northwoods League has more teams, plays more games, and draws more fans than any other Summer Collegiate Baseball League in North America. In 2013 the Northwoods League will celebrate its 20th season.