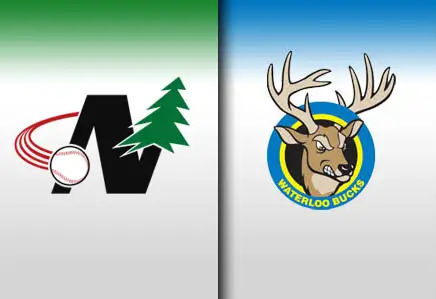 Waterloo, IA – The Waterloo Bucks, a member of the Northwoods League, have announced the signing of right-handed pitcher Brandon Platts to their roster for the 2013 season.
Platts, a sophomore at the University of Missouri, is the 10th player to be named to Waterloo's roster for the team's 19th season. Last year, Platts appeared in five games for the Tigers, starting two and finishing with a 12.27 ERA. The 6'4", 211-pounder struck out five batters in 7.1 innings and ended his freshman season with a 0-1 record.
"Brandon is coming to us from one of the top college baseball programs in Missouri that was in the Big 12 and now part of the always tough SEC," said Bucks manager Travis Kiewiet. "He is a pitcher that can get up there in the low 90's and possesses command of three pitches with his changeup probably being his best pitch. It is also nice to have players from the state of Iowa like Brandon on the roster and to give them a chance to showcase their talents in the Northwoods League."
Platts was drafted in the 13th round of the 2011 Major League Baseball First Year Player Draft by the Pittsburgh Pirates. The Mason City, Iowa native was the 392nd overall pick, the first of the 13th round.
Born February 1, 1993, Platts attended Mason City High School where he finished his senior year with a 1.65 ERA, 41 strikeouts, and a 4-2 record. In 2011, Platts hauled in a bevy of post-season honors including Class 4A first team All-District, first team All-Conference, and first team All-State. Brandon is the son of David and Sherri Platts.
The Bucks will open the 2013 season at home versus the St. Cloud Rox on May 29. Season tickets, group outings, and single-game tickets are currently on sale. For more information, call the Bucks' Ticket Line at (319) 232-5633. Fans are encouraged to stay in touch with the Bucks in the off-season by utilizing their website at www.waterloobucks.com .