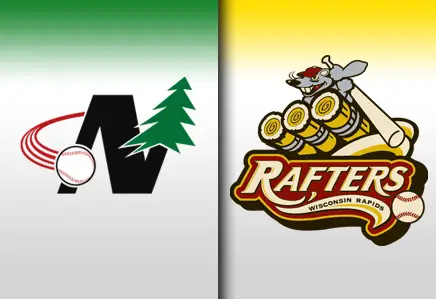 First Baseman Belanger named Empire League MVP as a high school junior
Wisconsin Rapids, WI-Wednesday, February 6th. The Rafters roster continues to take shape as the team announced today that they have started a relationship with Long Beach State University and the University of Northern Colorado.

The team has added first baseman and outfielder Zack Belanger (Long Beach State) and right-handed pitcher Josh Tinnon (Northern Colorado) for the 2013 season.
1B/OF, Zack Belanger, 6'5", 200 lbs (L/R) Redshirt Freshman, Long Beach State
Belanger has seen his first collegiate action this spring after being redshirted for the 2012 season because of injury. This year the, 6-foot-5 inch, left-handed batter has appeared in seven games for the Dirtbags, starting one, while posting a .222 batting average (2-for-9) with one RBI.
Belanger attended Cypress High School in California where he earned four letters in baseball and led the Centurions to back-to-back Empire League Championships his junior and senior year. He was a four-time All-League selection and posted a .500 batting average his junior season. For his accomplishments, Belanger was named First Team All-CIF and the Empire League Most Valuable Player his junior year. He was also an All-Academic selection while attending Cypress High.
Baseball runs in the Belanger family, as Zack's father, Lee, was drafted in the 6th Round of the 1980 MLB Draft by the Minnesota Twins and played five seasons in the minor leagues. As a pitcher, Lee posted a career minor league win-loss record of 25-23 with a 3.86 ERA. His brother C.J. Belanger played for Cal State Northridge for four years, and earned second-team All-Big West honors as a senior in 2010. Belanger was born in Anaheim, California and resides in Stanton.
RHP-Josh Tinnon, 6'5", 225 lbs (L/R) Junior, Northern Colorado
Tinnon has gotten off to a quick start on the mound during his junior season for Northern Colorado. Through Tuesday, March 5th, Tinnon had appeared in two games in relief while posting a 2.45 ERA and recording one save. In 7.1 innings he had struck out five, while walking only one.
Last season, Tinnon was named to the Great West Academic All-Conference team after appearing in 21 games for the Bears. In 30.1 innings on the bump he recorded 14 strikeouts, posted a 1-2 record with one save, and ended the season with a 5.04 ERA. As a true freshman, Tinnon appeared in 14 games, spanning 28.2 innings, while struggling with an elbow injury much of the season.
Tinnon was a three-time letter winner while playing at Holy Family High School. As a senior he was named first-team All-State as well as being named the 3A Player of the Year. That same year he also helped lead his team to a State Championship. He is a native of Longmont, Colorado.
The Wisconsin Rapids Rafters are members of the 16-team summer collegiate Northwoods League. The Northwoods League has more teams, plays more games, and draws more fans than any other Summer Collegiate League in North America. In 2013 the Northwoods League will celebrate its 20th season.

Opening Day at historic Witter Field is scheduled for Wednesday, May 29th at 7:05 pm against the Lakeshore Chinooks. Reserve your 2013 ticket packages today by calling 715-424-5400, or in person by stopping by the Rafters office at Witter Field. Available quantities of all promotional giveaways will vary from event to event and will be available on a first come, first serve basis. The best way to guarantee giveaway items is to purchase a 9-Game Package.

The offseason office hours are Monday through Friday from 9am-5pm. For more information, visit www.raftersbaseball.com.