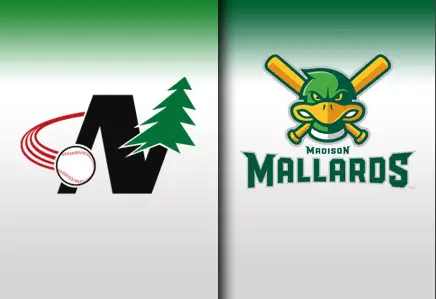 Madison, WI – March 12, 2013. The Madison Mallards have announced the signing of two University of Illinois players in outfielder Will Krug and catcher Jason Goldstein for the 2013 season.
Krug, a 5'8", 155-pound outfielder from Park Ridge, Illinois will join the Mallards after his sophomore season with the Illini. So far, in 2013 he is hitting .375 with 14 runs scored, which is second on the team. He has appeared in 13 games, including 10 starts.
Krug played in 32 games for Illinois during his freshman season in 2012, starting 15 of them. He hit .275 and racked up 10 runs, five RBIs and three stolen bases.
Krug played in the 2011 Chicago Suburban League's Senior All-Star Game the summer after graduating from Maine South High School in Park Ridge, Illinois. He hit .375 and stole 55 bases that summer for the Crystal Lake Cardinals. The Cardinals were runners-up at the National Amateur Baseball Federation Summer College World Series that season.
Krug led Maine South High School to a sectional championship and also earned All-Central Suburban League South Division honors in 2010. He is currently majoring in general engineering.

Goldstein, a 6'0", 190-pound freshman from Highland Park, Illinois, has started 11 games behind the plate for the Illini. He is currently hitting .158 in his 38 at-bats and has two RBIs and five runs scored.
Goldstein attended Highland Park High School in Highland Park, Illinois and was ranked as the No. 4 catcher in the country and the No. 71 overall prospect by Perfect Game in the class of 2012. Prep Baseball Report also had him ranked as the No. 8 overall prospect in the state of Illinois.
Goldstein played in the Area Code Games in 2011 and was named to the all-tournament team after hitting .363 in the tournament. He was also a member of the 2010 Cincinnati Reds scout team.
Goldstein hit .394 with 37 doubles, 11 home runs, 77 RBIs and a .650 slugging percentage during his three-year career with Highland Park High School. He was a captain of the team during his senior season and led the team to a pair of Central Suburban League Championships. He also holds the Highland Park High School record for career doubles, ranks third in career home runs and is fourth in career hits. Goldstein is majoring in industrial engineering.
The Mallards will host their season opener against the Eau Claire Express on May 29th at 7:05 pm at the "Duck Pond." Single-game tickets will go on sale April 27th.
The Madison Mallards are part of the 16-team Northwoods League. The Northwoods League has more teams, plays more games, and draws more fans than any other Summer Collegiate Baseball League in North America. In 2013, the Northwoods League will celebrate its 20th season.