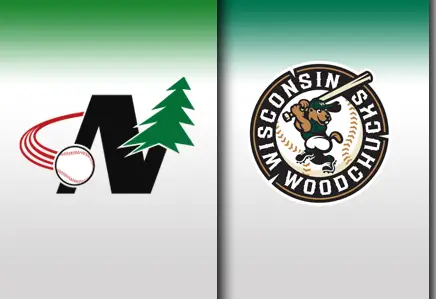 (Wausau) – The Woodchucks pitching staff will feature a familiar face in 2013. Max Ising, a member of the 2012 Woodchucks, will be returning for his second season with the team. In his time with the Woodchucks last season, Ising was outstanding, becoming a reliable late-inning option during the teams second half playoff run. In 16 games out of the bullpen, he had a 2-1 record with a 1.58 ERA, 24 strikeouts and 6 saves.
Ising, a junior, is in his first season at Creighton after having spent the previous two years at Neosho County Community College. So far this season for the Bluejays, Ising has performed well. He currently holds a 1-0 record, with a 2.45 ERA in 3 appearances.
During his time at Neosho, Ising appeared in 52 games for the Panther. As a sophomore he was dominant, recording 10 saves and posting a 6-0 record in 27 appearances. He finished that year with a 2.00 ERA and 39 strikeouts in 27 innings. His 10 saves also set the school single season record. Ising helped lead the Panthers to back-to-back regional championships and a sixth place finish at the NJCAA World Series in 2012.
The Woodchucks season begins May 29th at Athletic Park when the Green Bay Bullfrogs come to town. First pitch is at 6:35pm. Season tickets, 7-game packs, luxury suites and group outing packages are on sale now. To book yours or get more information, call the Woodchucks office at (715) 845-5055.