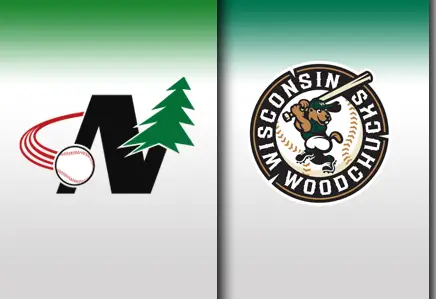 (Wausau) – This week the Woodchucks are excited to announce the addition of Jake Peter to the 2013 roster. Peter was a member of the 2012 Woodchucks and the dual threat infielder/pitcher has been off to a hot start so far this season for the Creighton Bluejays.
Serving as their primary second baseman, Peter has started all 20 games for the Jays and leads the team in batting average (.424), RBI (19) and stolen bases (6). He has also been fantastic out of the bullpen, not allowing an earned run, or even a hit, yet this season in six innings pitched. Over those six innings, Peter has struck out nine batters while notching a team-best three saves.
As a member of the 2012 Woodchucks, Peter saw good success in his first season in the Northwoods League. As a member of the pitching staff, he appeared in seven games, including four starts. He posted a 1-2 record with 3.42 ERA and 16 strikeouts. When he wasn't pitching, Peter also played infield for the Chucks. At the plate he hit for a .222 average, with 2 home runs and 12 RBI.
The Woodchucks season begins May 29th at Athletic Park when the Green Bay Bullfrogs come to town. First pitch is at 6:35pm. Season tickets, 7-game packs, luxury suites and group outing packages are on sale now. To book yours or get more information, call the Woodchucks office at (715) 845-5055.