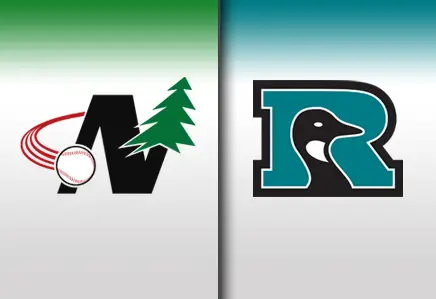 Adam White Hires Pitching and Offensive Coaches
(Rochester, MN)– The Rochester Honkers Baseball Club announced today that field manager, Adam White, has finalized his coaching staff for the 2013 season. Matt Bowman has been named pitching coach and Tony Pechek (PAY check) will handle the catchers and defense this summer.
Bowman, 28, has been the pitching coach at the University of Sioux Falls since 2010. Former field manager, Brian Aguailar, hired Bowman to come with him initially this summer but after resigning, that left Bowman with the task of re-applying with new field manager Adam White.
"I am very excited about the opportunity to coach in the Northwoods League, and especially with the Rochester Honkers," said Bowman. "The Rochester Honkers are a classy organization that is dedicated to winning and playing the game the right way. I look forward to adding to that tradition and to a Northwoods League Championship."
Adam White added, "Matt really impressed me with his passion and energy to want to be in Rochester this summer. I can really feel why Aguailar wanted him on his staff this summer. I want someone on my staff that cares and wants to be here, and Bowman is that guy."
Bowman pitched at South Dakota State University, where he graduated in 2007 with a BA in Sociology. He received their Gold Medal Athlete Award in 2007, set the Single Season Innings Pitched record in 2007 (104 1/3) and was named the team's Pitcher of the Year twice (2006, 2007). Bowman is currently pursuing his Master's Degree in Education at Sioux Falls.
Pechek, 26, is getting into the coaching ranks after spending four seasons playing within the Milwaukee Brewers organization from 2008-2012.
"I am very excited to start my coaching career under Adam White and the Rochester Honkers this summer," said Pechek. "It is an honor to be chosen as a coach in the Northwoods League and I look forward to sharing what I have learned in professional baseball with the team this summer!"
Pechek, a catcher by trade, worked his way inside the Brewers system, playing in the Arizona League (Rookie), Pioneer League (Advanced Rookie) and the Mid-West League (A) before retiring. He had the unique opportunity to be a player coach in his final season. With 2 high profile prospects in front of him, Pechek was asked to help them learn, as well as throw BP, coach first base and help in the bullpen. He would be activated to play due to injuries, but then back to his player/coach role once those prospects were healthy.
"I hired Pechek because of his minor league experience and his strong passion for the game and wanting to coach," said White. "His catching experience, teamed up with Bowman's pitching experience, was a natural fit. I believe those two will work extremely well together in setting up their defense and calling a game. All of us are expecting to bring a Championship back to Rochester where it belongs."
Pechek graduated from Colorado State University in 2012 with Major in Exercise Science and Health Promotions with a Minor in Education. He currently works for the Bennington (NE) Public School system.
The Rochester Honkers 20th season begins on May 29th when they travel to Mankato, MN for a 7:05pm start versus the MoonDogs. Their home opener is Thursday, May 30th against the same Mankato MoonDogs. First pitch at Mayo Field is 7:05pm. Season Tickets, Bonus Books, Suites and Patios are now available. Call the Rochester Honkers office at 507-289-1170 for more information.