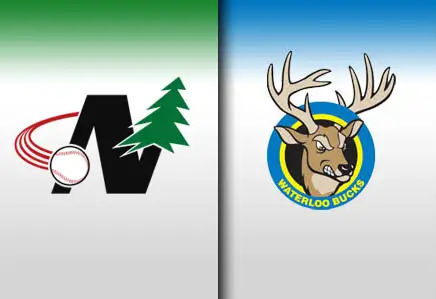 Waterloo, IA – The Waterloo Bucks, a member of the Northwoods League, have announced the signing of outfielder Will Sparks to their roster for the 2013 season. Sparks, a junior at the University of Washington, is the ninth position player added to Waterloo's roster for the team's 19th season.
Last summer, Sparks played for the Bend Elks of the West Coast League where he won the league's batting title with a .392 average. The 6'4", 225-pounder earned first team All-League honors, finishing the season with two home runs and 23 RBI.
"I'm really looking forward to playing with the Bucks," said Sparks. "I've heard great things about Waterloo and can't wait for this summer."
This year for Washington, Sparks is hitting .237 in 15 games. The Saratoga, California native owns a .342 slugging percentage in 38 at bats.
"We couldn't be happier to add a player with Will's ability to the Bucks roster for 2013," said Bucks coach Brandon Hunt. "Will has a great frame and has proven himself to be a solid addition to our outfield unit with his play at the University of Washington."
Last season for the Huskies, Sparks appeared in 15 games, mainly as a pinch hitter, pinch runner, and defensive replacement in right field. Sparks hit .182 with one stolen base in 11 at bats.
Born January 17, 1992, Sparks attended Bellarmine Prep High School where he hit .355 with 24 RBI as a senior. For his efforts, Sparks was named a second team All-WCAL player and earned an All-State nomination. Will is the son of Tim & Karen Sparks.
The Bucks will open the 2013 season at home versus the St. Cloud Rox on May 29. Season tickets, group outings, and single-game tickets are currently on sale. For more information, call the Bucks' Ticket Line at (319) 232-5633. Fans are encouraged to stay in touch with the Bucks in the off-season by utilizing their website at www.waterloobucks.com.