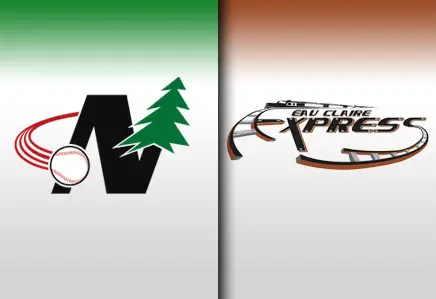 Express Field Manager Dale Varsho has announced that he has added two more right-handed pitchers to the 2013 roster.
Joining Matt Trowbridge, who was just released last week by Varsho, will be fellow Central Michigan teammate Taylor Lehnert. A 6 foot 4 inch and 240 pound freshman from Schereville, Ind., Lehnert has tossed 21 innings this spring in seven games, two being starts. He holds a 1-1 record and 5.14 ERA and is coming off of a quality start at Michigan State in which he went six innings and gave up two earned runs in a 4-2 Chippewas loss on April 2.
Carlos Chavez, a sophomore at New Mexico Junior College, will join the Northwoods League for the first time. A closer for the Thunderbirds, a team that is 30-9 overall and 14-6 in conference, Chavez hails from Albuquerque, N.M. The 6 foot right-hander is a General Studies major at New Mexico Junior College, a school that has had eight former players drafted in the last four years.
With the addition of Lehnert and Chavez, the Express roster stands at 21 players with more to come every Wednesday. With the spring season underway, be sure to check the Express roster page to follow how the players are doing in their spring seasons. Links to each player's updated spring statistics can be found in the bio section of their player page.
The Express begin their ninth season of Northwoods League play on May 29 in Madison to take on the Mallards. Eau Claire begins their home schedule on Sunday, June 2 against the Wisconsin Woodchucks. First pitch for that contest is scheduled for 5:05 p.m.
The Northwoods League has more teams, plays more games, and draws more fans than any Summer Collegiate Baseball League in North America.