Mahon Joins the Bucks
April 17, 2013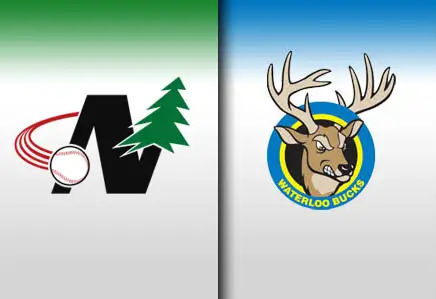 Waterloo, IA – The Waterloo Bucks, a member of the Northwoods League, have announced the signing of catcher/infielder Jake Mahon to their roster for the 2013 season.

Mahon (pronounced muh-HOAN), a junior at the University of Evansville, will join fellow Ace Kevin Kaczmarski on Waterloo's roster for the team's 19th season.
This season for Evansville, Mahon is second on his team in hitting with a .330 average. The 5'11", 200-pounder owns a .440 slugging percentage to go along with 13 RBI and a .425 on-base percentage.
"This signing is a big part of our run for a 2013 NWL Championship," general manager Dan Corbin said. "We needed to get a bat in the lineup that we felt confident and comfortable that was going to produce runs. Jake's going to make the whole lineup better and much deeper."
Last season for the Aces, Mahon started all 59 games, primarily at third base, but also caught and played first base. The Plain City, Ohio native hit .272 with 10 doubles and led the team with 43 RBI.
Born September 28, 1991, Mahon attended Jonathan Adler High School where he was a career .420 hitter with over 70 career RBI. Mahon was a four-year letter winner in baseball and earned three All-County honors and two All-District selections.
The Bucks will open the 2013 season at home versus the St. Cloud Rox on May 29. Season tickets, group outings, and single-game tickets are currently on sale. For more information, call the Bucks' Ticket Line at (319) 232-5633. Fans are encouraged to stay in touch with the Bucks in the off-season by utilizing their website at www.waterloobucks.com.