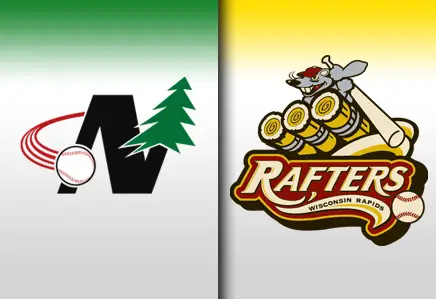 Freshman outfielder joins teammate Charlie Curl on Rafters roster
Wisconsin Rapids, WI-Tuesday, April 16.  The Rafters have signed Texas A&M freshman outfielder Jonathan Moroney to a contract for the 2013 season.  

Moroney will join his Aggies teammate, junior infielder Charlie Curl, in Wisconsin Rapids this summer.  Texas A&M carries a 21-16 overall record into today's matchup against Sam Houston State.
OF-Jonathan Moroney, 6'2", 200 lbs (R/R) Freshman, Texas A&M
Moroney began his collegiate career by becoming the first Texas A&M baseball player to ever garner a Southeastern Conference weekly honor when he was named the SEC Freshman of the Week on March 4th this spring.  Moroney had an outstanding start to his career at Texas A&M, picking up All-Tournament recognition at the talent-laden Astros Foundation College Classic, held at Minute Maid Park in Houston.  At the Classic, he posted a .556 batting average with one double, one home run, two runs scored and four RBIs on the weekend.
Moroney has batted in the heart of the Aggies order for most of the spring, posting a .257 batting average with three doubles, two triples, one home run, and 16 RBIs.  He has appeared in 31 games, making 28 starts, and carries a .979 fielding percentage into today's game.
Moroney attended St. Pius X High School where he received First Team All-District and Second Team All-State honors in 2012 as a senior.  He posted a batting average of .333 with three home runs as a junior and a .357 average with eight home runs as a senior.  Moroney's team advanced to the playoffs every year, winning the state championship both his freshman and senior years and advancing to the semi-finals his sophomore and junior years.  He is a native of Houston, Texas.
The Wisconsin Rapids Rafters are members of the 16-team summer collegiate Northwoods League.  The Northwoods League has more teams, plays more games, and draws more fans than any other Summer Collegiate League in North America.

In 2013 the Northwoods League will celebrate its 20th season. Opening Day at historic Witter Field is scheduled for Wednesday, May 29th at 7:05 pm against the Lakeshore Chinooks.  Reserve your 2013 ticket packages today by calling 715-424-5400, or in person by stopping by the Rafters office at Witter Field. Available quantities of all promotional giveaways will vary from event to event and will be available on a first come, first serve basis.  The best way to guarantee giveaway items is to purchase a 9-Game Package.  The offseason office hours are Monday through Friday from 9am-5pm.  For more information, visit www.raftersbaseball.com.