Chucks Add Two from Cal State Northridge
April 18, 2013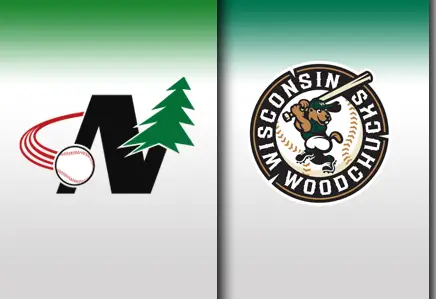 (Wausau) – Today the Woodchucks welcome two players from Cal State Northridge to their 2013 roster. Joshua Goossen-Brown, a redshirt junior, brings plenty of collegiate experience to the team, while freshman teammate Anthony Cortez will look to continue to improve his game this summer.
Goossen-Brown is a versatile two-way player for the Matadors. Playing as both an infielder and the team's closer, he has enjoyed a successful season so far. As the teams primary closer, Goossen-Brown has racked up six saves and compiled a 1.88 ERA in 14.1 innings pitched. He has also performed well at the plate, hitting .276 with a team-leading 25 RBI. Prior to redshirting in 2012, Goossen-Brown arrived at Northridge in 2011 after playing one season at Los Angeles Valley College. In his first season with the Matadors, Goossen-Brown performed well, hitting .275 with six doubles, one home run and nine RBI, while going 4-3 with a 4.74 ERA, five saves and 43 strikeouts on the mound.
Cortez, a relief pitcher for Northridge, has also performed well on the mound in his first season of college ball. Appearing in 11 games so far this season, Cortez has a 2.16 ERA and 12 strikouts. A two-way player for Downey High School, was a three-year letter winner. His senior year he was named co-MVP of the San Gabriel Valley League and was chosen as an All-League First Team Selection.
The Woodchucks season begins May 29th at Athletic Park when the Green Bay Bullfrogs come to town. First pitch is at 6:35pm. Season tickets, 7-game packs, luxury suites and group outing packages are on sale now. To book yours or get more information, call the Woodchucks office at (715) 845-5055.