Loggers Add a Trio of Hurlers
April 26, 2013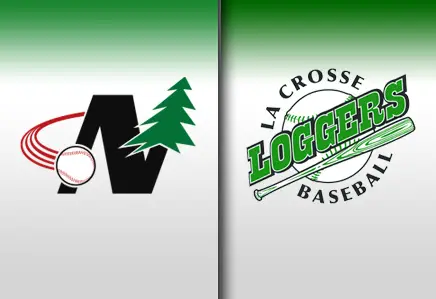 LA CROSSE, WI – The La Crosse Loggers baseball club added three key pieces to their pitching staff for the upcoming 2013 season today when they announced the signings of junior Michael Lowden (California), sophomore Gandy Stubblefield (Texas A & M) and freshman Jordan Watson (Seminole State College, Oklahoma).
Sophomore Michael Lowden will be making a return trip to La Crosse next month as he was a vital part of the Loggers bullpen last June before an injury forced an abrupt end to his summer. The Yuba City, Calif. native posted a 1.50 ERA over four appearances and struck seven batters in six innings of work for the Lumbermen in 2012. Lowden has collected a pair of saves this spring working exclusively out of the Cal Bears bullpen while striking out seven batters over 9.1 innings.
Gandy Stubblefield becomes the first Texas A & M Aggie to join the Loggers as they will look to utilize his powerful right arm this summer. A highly touted pitcher coming out of high school, Stubblefield turned down an offer to play professionally after he was drafted in the 14th round of the 2011 MLB Draft by the Houston Astros. Instead, the Lufkin, Texas native decided to stay in his home state and pitch for the Aggies which he has done for the past two seasons. As a freshman in 2012, Stubblefield appeared in 10 games, making four starts. He posted a 3.86 ERA over 21 innings while striking out 15.

The 6-4 right-hander then went out last summer and made a big impression in the California Collegiate League where he earned all-league honors after posting a 3.46 ERA over 39 innings and striking out 53 batters. Stubblefield was tabbed as the #3 prospect in the California Collegiate League by Perfect Game following the completion of their schedule last summer.
Southpaw Jordan Watson will be looking to carry his success from this spring with him to the Northwoods League when he joins the Loggers this summer. The Edmond, Okla. native is a staple in Seminole State's rotation this spring, currently leading his club in appearances (12) and starts (8) while compiling a 5-1 record with a 2.77 ERA. Watson, a true freshman, has also set down 56 batters via strikeout in his 48.2 innings of work.

Lowden, Stubblefield, Watson and the rest of the Loggers will open their 2013 campaign on May 29 when they travel to Battle Creek, Mich. to take on the Bombers.

The 2013 CenturyLink home opener is set for Sunday, June 2 when the Loggers play host to the Wisconsin Rapids Rafters in a 5:05 p.m. affair at The Lumberyard. Fans can purchase tickets to any of the Loggers 35 home games in any one of three ways: 1) By visiting the Loggers ticket office (1225 Caledonia St., La Crosse) anytime between 8-5, M-F; 2) By calling the Loggers ticket office at 608-796-9553 or 3) Online at www.lacrosseloggers.com by clicking on the ticket icon and printing tickets at home.