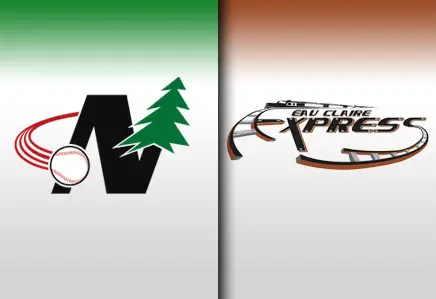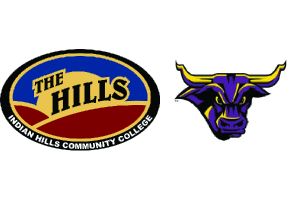 Express Field Manager Dale Varsho has announced the addition of Eau Claire residents Tyler Hermann and Tyler Sparger
Eau Claire, Wis. – May 1, 2013 – Express Field Manager Dale Varsho announced today the addition of two players signed to temporary contracts with local ties as well as Northwoods League experience to his 2013 roster.
Returning to the Express for a second straight summer is infielder Tyler Hermann of Indian Hills Community College (Iowa). Hermann, a 6-foot-1 inch and 215-pound sophomore, is a graduate of Eau Claire North High School. After being named the Wisconsin Baseball Coaches' Association Spring Player of the Year his senior year at North, Hermann has become the starting third baseman at Indian Hills. This spring, he is batting .339 with five doubles, two triples and two home runs. He also has 35 RBIs. Last year in eight games for the Express, he batted .207 with a home run.
"I know Tyler is really excited to play for us again, even though it is a temporary role. He will solidify the third base position for us early in the year and he's a strong hitter. I really like him," Varsho said.
Tyler Sparger, a 6-foot-5 inch and 220-pound junior, will be returning home for the summer as well. After playing his high school ball just down the road at Eau Claire Memorial High School, Sparger spent his first two years out at Indian Hills Community College before transferring to Minnesota State this year. The right-hander works as a reliever for the Mavericks. He holds a 4.00 ERA, but has only allowed one earned run in his last three appearances. In a win against Minnesota-Crookston earlier this spring, he struck out two batters in just an inning of work. He has prior experience in the Northwoods League, including last year with the Lakeshore Chinooks, where he appeared in 24 games and went 3-4 with a 3.86 ERA. He also recorded seven saves for them.
"Tyler gives us great experience. It's his third year in the league, and we have experienced him throwing 94-96 [miles per hour] against us," Varsho said. "It's great having two local players who qualify to play in the league."
Hermann and Sparger are signed to temporary contracts, meaning they can be on the roster for a minimum of 10 games or a maximum of 30 calendar days.
With the addition of Hermann and Sparger, the Express roster stands at 27 players with only three more names left to be added. With the spring season coming down to crunch time, be sure to check the Express roster page to follow how the players are doing in their spring seasons. Links to each player's updated statistics can be found in the bio section of their player page.
The Express begin their ninth season of Northwoods League play on May 29 in Madison to take on the Mallards. Eau Claire will play their Carson Park opener against the Wisconsin Woodchucks on Sunday, June 2. First pitch for that contest is set for 5:05 p.m.
The Northwoods League has more teams, plays more games and draws more fans than any summer collegiate baseball league in North America.