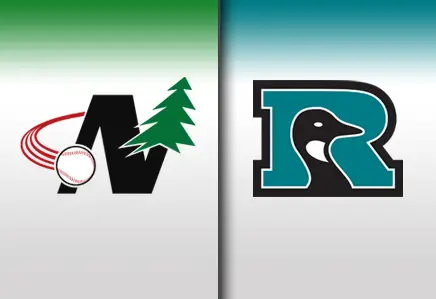 Spitzrak, Watts Sign Temporary Contracts
(Rochester, MN)– The Rochester Honkers Baseball Club announced today the signings of local products, Steve Serratore, Logan Spitzack, and Jared Watts for the 2013 season.
Serratore is a 6-foot 190-pound freshman catcher at Des Moines Area Community College. The Austin, MN native is currently hitting .351 with eight doubles, five homeruns and 38 RBI's in 42 games for the 41-9 Bears. This past weekend Serratore went 6-for-12 with two RBI's in a four game series against Southeastern Community College. A Rochester Mayo High School graduate, Serratore was named All Big Nine Conference for three consecutive seasons as well as "Dick Seitz" Conference Co Player of the Year with former Honker Mitch Brown in 2012. Serratore was named All-State honorable mention in 2011 and first team All-State in 2012. Serratore has signed to play for Dallas Baptist University next season.
Spitzack is a 6-foot-1 195-pound redshirt freshman right-handed pitcher at St. Cloud State. The West Concord, MN native is currently 1-0 with a 2.53 ERA in five games with the Huskies. Spitzack has pitched in 10.2 innings, striking out 12 while walking just three. Spitzack made his only start on April 29th at the University of Mary working seven scoreless innings while allowing just three hits and striking out six in a St. Cloud State 10-0 win. The Triton High School graduate was a three-time All-Conference performer and an All-State award winner in baseball. Spitzack posted the team's lowest ERA and also set a school record in basketball for points in a game.
Watts is a 5-foot-9 175-pound freshman infielder at Bethel University. The Rochester native is currently hitting .259 with two doubles, a homerun and 16 RBI's in 27 games for the Royals. Although from Rochester, Watts attended high school in La Quinta California. The La Quinta High School graduate has a .962 fielding percentage so far this season, committing only four errors in 27 games.
Spitzack and Watts are under temporary contracts, which could be extended into full contracts for the remainder of the season.
The Rochester Honkers 20th season begins on May 29th when they travel to Mankato, MN for a 7:05pm start versus the MoonDogs. Their home opener is Thursday, May 30th against the same Mankato MoonDogs. First pitch at Mayo Field is 7:05pm. Season Tickets, Bonus Books, Suites and Patios are now available. Call the Rochester Honkers office at 507-289-1170 for more information.