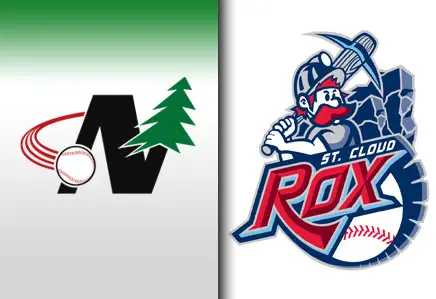 St. Cloud, Minn. – The St. Cloud Rox announced their final additions to the 2013 roster.

Junior Conor Keniry (Wake Forest University Demon Deacons) freshman Reese Gregory (St. Cloud State University Huskies), junior Evan Wolf (UC Davis Aggies), sophomore Dustin Breshears (St. John's University Red Storm), junior Carlos Leal (Delta State University Statesmen), freshman Daniel Martinez (University of New Orleans Privateers), sophomore Alex McRae (Jacksonville University Dolphins), sophomore Eric Nyquist (Mercer University Bears), freshman Dominic Reed (Des Moines Area Community College Bears), and freshman Tyler Wolfe (Des Moines Area Community College Bears), have all signed with the Rox for the summer.
Keniry, a 6'1" 190 pound infielder from Wake Forest is going to be starting his first season in the Northwoods League. Keniry has appeared in 139 games over his first three seasons with the Demon Deacons. Hitting .241 with 81 runs scored, 26 doubles and 54 RBIs and posted a .349 on base percentage. A solid defender with an outstanding .969 fielding percentage. Led the team in triples (3) in 2013. Was fourth on the team with 54 hits his sophomore year. Served as the Deacs' everyday second baseman for the majority of his rookie year. Made several excellent defensive plays throughout the season, committing just five errors in 173 chances. Led all Wake Forest freshmen with 137 at bats, seven doubles, 24 walks and 10 stolen bases. His 10 stolen bases on the year are tied for the seventh most by any Wake Forest freshman in school history. In high school he was invited to Rawlings Futures Game, Earned All-Division, All-Conference and All-State as a junior, and played in 2009 Connecticut Junior All-Star Game. Keniry is a native of Orange, Conn.
Gregory, a 6'0" 195 pound right-handed pitcher is finishing up his rookie season with St. Cloud State. Gregory had an outstanding rookie season with the Huskies as their go-to relief pitcher. He appeared in 19 games posting a 2-0 record on the season along with nine saves in 33.1 innings pitched. Recorded 33 strikeouts, only allowing six runs, and had a .179 batting average against him. Gregory was named to the 2013 first team All-Northern Sun Intercollegiate Conference. A resident of St. Cloud and a 2012 graduate of Apollo High School. He was a letterwinner in baseball and hockey as a prep athlete. Named the 2012 St. Cloud Times All-Area Baseball Player of the Year and the 2012 and 2011 St. Cloud Times All-Area team selection. A three-time All-Conference selection and four-time letterwinner in baseball. He was a two-time team MVP for Apollo and played in the 2012 Minnesota Lions All-Star game. As a senior, Gregory posted a 0.47 ERA with 110 strikeouts and a 10-1 record, while batting .383 with one home run.

Wolf, a 6'5" 230 pound infielder comes to the Rox this summer as he completes his third year with the Aggies. Wolf went 3-3 in 2013 on the mound compiling a 4.64 ERA in 64 innings pitched. He appeared in a total 13 games striking out 16 batters and had a .278 batting average against him. Wolf made nine starts as a pitcher and 14 appearances as a first baseman during his redshirt sophomore season. He went 3-4 on the mound with a 5.82 ERA. Struck out 17 batters, including a season high of five in one game. Had a career day on the mound at San Francisco, taking a no hitter into the seventh inning. Finished with .208 batting average as a sophomore and scored twice in a 1-for-3 performance against Creighton. A Clovis High School graduate and resident of Clovis, Calif., he batted .303 with three homers and 25 RBIs as a junior to earn TRAC All-Conference honors in 2008. Wolf was named 2009 Rawlings/Perfect Game Preseason All-California Region honorable mention. He was also selected to play in the 2009 Central Section City/County All-Star Game.

Breshears, a 6'0" 180 pound shortstop is rounding out his sophomore year with St. Johns's (NY) this season before coming to St. Cloud for the summer. In Breshears first season with the Red Storm he played in 42 games, starting 37. He tallied 24 hits including six doubles. Breshears earned eight RBIs posting a .240 slugging percentage and was 4-for-4 on stolen bases. Defensively he recorded a .898 fielding percentage with 70 putouts and 114 assists. A transfer from Bellevue College in 2012, where he earned First Team All-Northern Region honors. A First Team All-NWAACC selection and Gold Glove Award winner. Played in 36 games for the Bulldogs, batting .371 (52-for-140) with three doubles, three triples and one home run. He also had 25 RBI and 10 stolen bases. Breshears is a native of North Bend, Wash.

Leal, a 5'11" 190 pound catcher who posted a .328 batting average (44-for-134) during his first season with Delta State. Appearing in 42 games he recorded four doubles, one home run, 27 RBIs, and went 4-for-5 in stolen bases. He tallied an outstanding defensive record with 272 putouts, 38 assists, with only four errors for a .987 fielding percentage. Leal was drafted in 33rd round by the Pittsburgh Pirates in the Major League Baseball Amatuer Draft. Played two seasons at East Central Mississippi Community College. He was named to MACJC All-State and All-Region 23 teams. Selected as ECMCC Team Captain. Leal batted .311 with six doubles, four home runs and 26 RBIs in 40 games at catcher in his second season with ECMCC. As a freshman, hit .265 with four doubles and 16 RBIs. Leal is a native of Guaynabo, P.R.

Martinez, a 6'0" 200 pound right-handed pitcher is finishing his first year of collegiate baseball with the Privateers. Martinez appeared in 11 games with eight starts for UNO during his rookie season. In 35 innings of work he pitched 17 strikeouts and had 139 at-bats against him. In high school Martinez was named 2012 All-State pitcher and District MVP in 2012, in addition to being a three-time all-district pitcher. Selected 'Metro Small Schools Pitcher of the Year' in 2012 and holds the Newman record for career wins (26). Martinez Posted an 11-1 record with a 0.27 ERA in 2012 while leading the team team with a .421 batting average. Martinez is a native of Metairie, La. His older brother JP played with the St. Cloud River Bats in 2003 where he recorded 17 saves as the closer.

McRae, a 6'4" 200 pound infielder is in his second year with Jacksonville before he comes to the Rox for the summer. McRae appeared in 24 games batting for the Dolphins batting a .206 average his second year. Tallied 12 RBIs in 14 hits and went 2-for-3 in stolen bases. He recorded a .893 fielding percentage with 20 putouts and 30 assists defensively. On the mound he posted a 3-7 season record in 78.2 innings pitched on 15 appearances. Pitched 38 strikes facing 306 at-bats and second on the team in ERA (4.58). Saw action at pitcher, third base, first base and designated hitter as a freshman. Named to the A-Sun All-Freshman team. McRae led the pitching staff in ERA (3.43), while ranking second in innings pitched (88.1), strikeouts (42) and opponents' batting average (.288). Posted a season-best eight strikeouts against Mercer. Posted 14 RBI and three doubles in 27 games at the plate and had a game-winning RBI single against Florida A&M. A four-year starter at New Berlin Eisenhower High School ranking in the Top 1000 by Perfect Game USA. As a senior, he finished with a 12-0 record in 14 games with a 0.72 ERA and eight complete games. Also batted .430, scored 39 runs, drove in 31 and had 21 extra base hits (13 doubles, three triples, five homers). Earned six overall "Player of the Year" honors from the All-State, All-District, NOW Newspapers All-Suburban, All-Woodland Conference and All-Black Division teams. McRae is a native of New Berlin, Wis.

Nyquist, a 6'3" 205 pound right-handed pitcher is set to come to St. Cloud after finishing his second year with the Bears. Nyquist appeared in 17 games and two starts for a 1-1 record with a 3.86 ERA on the mound during his sophomore season. In 23.1 innings of work he struck out 15 batters and had a .295 batting average against him. Made 23 appearances and one start as a freshman putting together a 2-1 record with a 5.84 ERA. Struck out 23 batters in 24.2 innings pitched and had one save. He was especially tough against right-handed hitters, holding them to a .213 batting average. Picked up a win in his lone start on the season, going 5.0 innings and allowing just one run in a 19-1 win. Struck out a season-high three batters in two scoreless innings of relief in a 3-2 win at Jacksonville. Played for three seasons at Alpharetta High School, setting the school record for most wins in a career. He was also named All-Region first team as a junior and All-State first team as a senior. Nyquist is a native of Alpharetta, Ga.

Reed, a 6'0" 180 pound right-handed pitcher from DMACC will be a temporary player on the Rox roster this summer. Reed posted a 5-3 record with a 3.88 ERA and one save on the mound for the Bears in his rookie season. Appeared in a total 17 games with five starts and pitched 46.1 innings. He was third on the team in appearances, recording 37 strikeouts facing 167 at-bats. Reed registered a .228 batting average against him in his appearances on the mound. A graduate of Prior Lake Senior High School and resident of Prior Lake, Reed was named Rawlings Pre-Season All-American honorable mention in 2012 and earned All-Conference honors in 2011. He was also named Conference Top Pitcher and voted Team Top Pitcher in 2011.

Wolfe, a 6'0" 185 pound infielder will also be a temporary player for the rox this summer as he comes from DMACC. Wolfe recorded a 2-1 record on the mound including 13 saves compiling a 4.05 ERA during his rookie season. He appeared in 18 games pitching 20 innings for the Bears. Wolfe tallied a career best 18 strikeouts facing 80 at-bats and only allowed 11 runs during the season. He also saw some action at the plate posting a .287 batting average (35-for-122) including six double and two home runs and 23 RBIs. Batting he appeared in 46 games and made some great defensive plays recording a .912 fielding percentage (54po, 112a, 16e). A graduate of Delano High School, Wolfe was a three-time All-Conference, two-time All-State, and Academic All-State recipient in baseball.

The 2013 Rox will compete in the Northwoods League as it celebrates its 20th anniversary in 2013. Some notable Northwoods League alumni are: Curtis Granderson (Yankees), Josh Willingham (Twins) Andre Ethier (Dodgers), Jordan Zimmerman (Nationals) and Ben Zobrist (Rays).

The Rox home opener is set for May 31 against the Thunder Bay Border Cats. Game time is slated for 7:05 p.m. with former Minnesota Twins' infielder Greg Gagne to throw out the first pitch and an outstanding postgame firework show all presented by Coborn's. For tickets and additional information call the Rox office at (320) 240-9798 or on the web at www.stcloudrox.com.