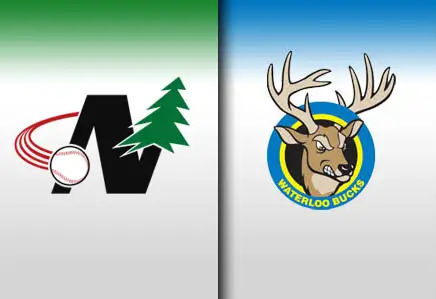 Waterloo, IA – The Waterloo Bucks, members of the Northwoods League, have announced they have signed left-handed pitchers Eric Stout of Butler University and Grant Borne of Nicholls State University to bolster their pitching rotation.
In 2013, Eric Stout established himself as the ace of the Butler Bulldog rotation. During his sophomore campaign, he finished with an 8-5 record, 5.21 ERA, and 56 strikeouts. He led the team in wins, innings pitched (84.2), and strikeouts.
As a Freshman, Stout emerged as a weekend starter and also appeared in 15
games in the outfield. He did most of his damage with his arm as he made 19 pitching appearances. He pitched 54.2 innings and posted a 3-5 record with 39 strikeouts.
Born March 27, 1993, Stout grew up in Glen Ellyn, Illinois where he attended St. Francis High School and was a two-year letter winner and IHSBCA All-State honoree. As a senior in 2011, he was voted as the Suburban Christian Conference Player of the Year. He posted a 10-3 record with a 1.61 ERA and 131 strikeouts during his senior season. He owns the single game school record with 16 strikeouts. He also batted .422 with four home runs.
In his first season at Nicholls State, Grant Borne was a consistent force for Nicholls State as he appeared in 16 games and finished with a 4.19 ERA, 3-0 record, 43.0 IP, and posting a .238 opponent batting average which was second on the team.
Borne received great recognition from Nicholls State as he earned the Freshman Male Student-Athelete of the Year Award which honors success on the field while performing well in the classroom.
Borne's hometown is Baton Rouge, Louisiana where he attended Catholic High School and was voted a first team all-disrict selection as a senior in Class 5A for the Bears.
In other news, the Bucks have waived Joel Alvira and Brandon Platts.
The Bucks will open the 2013 season at home versus the St. Cloud Rox on May 29. Season tickets, group outings, and single-game tickets are currently on sale. For more information, call the Bucks' Ticket Line at (319) 232-5633. All 70 Bucks games can be heard on 1330 ESPN (KWLO-AM). Fans are encouraged to stay in touch with the Bucks in the off-season by utilizing their website at www.waterloobucks.com.