Runs Galore: Bats Wake Up Saturday
June 1, 2013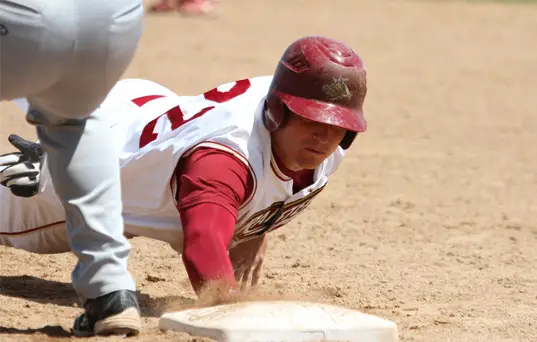 Rochester, Minn (June 1st, 2013)–June opened up with offense on Saturday evening as five teams were able to plate seven or more runs.
The highest scoring affair of the evening came in Wausau where the Wisconsin Rapids Rafters and Wisconsin Woodchucks combined for 16 runs on 19 hits as the Rafters came away with the victory.
In St. Cloud, the Rox were able to move into an early lead in the standings in the North division as they beat Waterloo 5-1.
Madison 9, La Crosse 1
After a scoreless first six innings, the Loggers were able to jump out to a 1-0 lead in the seventh. This did not last long, however, as the Mallards scored three in the bottom of the frame and six more in the eighth. Mike Fitzgerald (Indiana State) drove in a staggering seven RBI. Madison will head to Green Bay on Sunday (1:05) while La Crosse will host Wisconsin Rapids (5:05).
St. Cloud 5, Waterloo 1
The Rox moved into first place on Saturday behind a stellar outing from Alex McRae (Jacksonville) who went seven innings while allowing only one run and striking out nine hitters. The two clubs meet again at 3:05 Sunday in St. Cloud.
Thunder Bay 7, Willmar 4
Thunder Bay picked up its second consecutive win in comeback fashion on Saturday. After being down four runs heading into the 5th, the Border Cats scored three in the fifth and two in the sixth to take the lead. Jason Vosler (Northeastern) led the way with four hits. The teams will face off again on Sunday at 6:35.
Wisconsin Rapids 9, Wisconsin 7
The Rafters were able to overcome six errors in the field by plating four runs in the 7th inning after getting down 6-5. Nick Pettus (Texas Tech) struck out 7 hitters in 3.2 innings of relief while allowing a run to help steady the Rafters after a rocky start. Both teams hit the road Sunday as Wisconsin Rapids heads to La Crosse (5:05) and Wisconsin goes to Eau Claire (5:05).
Eau Claire 6, Battle Creek 5
The Express plated a run in the 9th on a wild pitch to steal a win in Battle Creek. Mike Porcaro (Milwaukee) collected three hits and scored three times while driving in two runs out of the number three hole. Eau Claire will host Wisconsin (5:05) on Sunday while Battle Creek hosts Lakeshore (5:05).
Rochester 7, Alexandria 6
The Honker offense scored early and often as they plated all seven of their runs in the first four innings. Tucker Tharp (Kansas) recorded three hits, three RBI, and scored twice in the win. The two teams meet again Sunday at 1:05 in Rochester.
Green Bay 3, Lakeshore 0
With the shutout on Saturday, the Bullfrogs have tossed 20 consecutive scoreless innings against the Chinooks in the past two days. In a team effort, the Bullfrogs limited the Chinooks to just five hits and two walks while recording 11 strikeouts. Green Bay will host Madison Sunday (1:05) while Lakeshore treks to Battle Creek (5:05).
Mankato @ Duluth- Postponed (Rain)
Saturday's game will be made up as part of a double header on Sunday starting at 4:05.